Stop Replacing Your Water Heater
Get with the Brigade.
Stop replacing your water heater!
Break the 3 to 5-year replacement cycle of your water heater.
Schedule a free consultation
Replacing water heaters every 3 or 4 years is not our business plan.
What are you waiting for?
ADD YOUR BRIGADE TO CART NOW!
Savings are only a click away.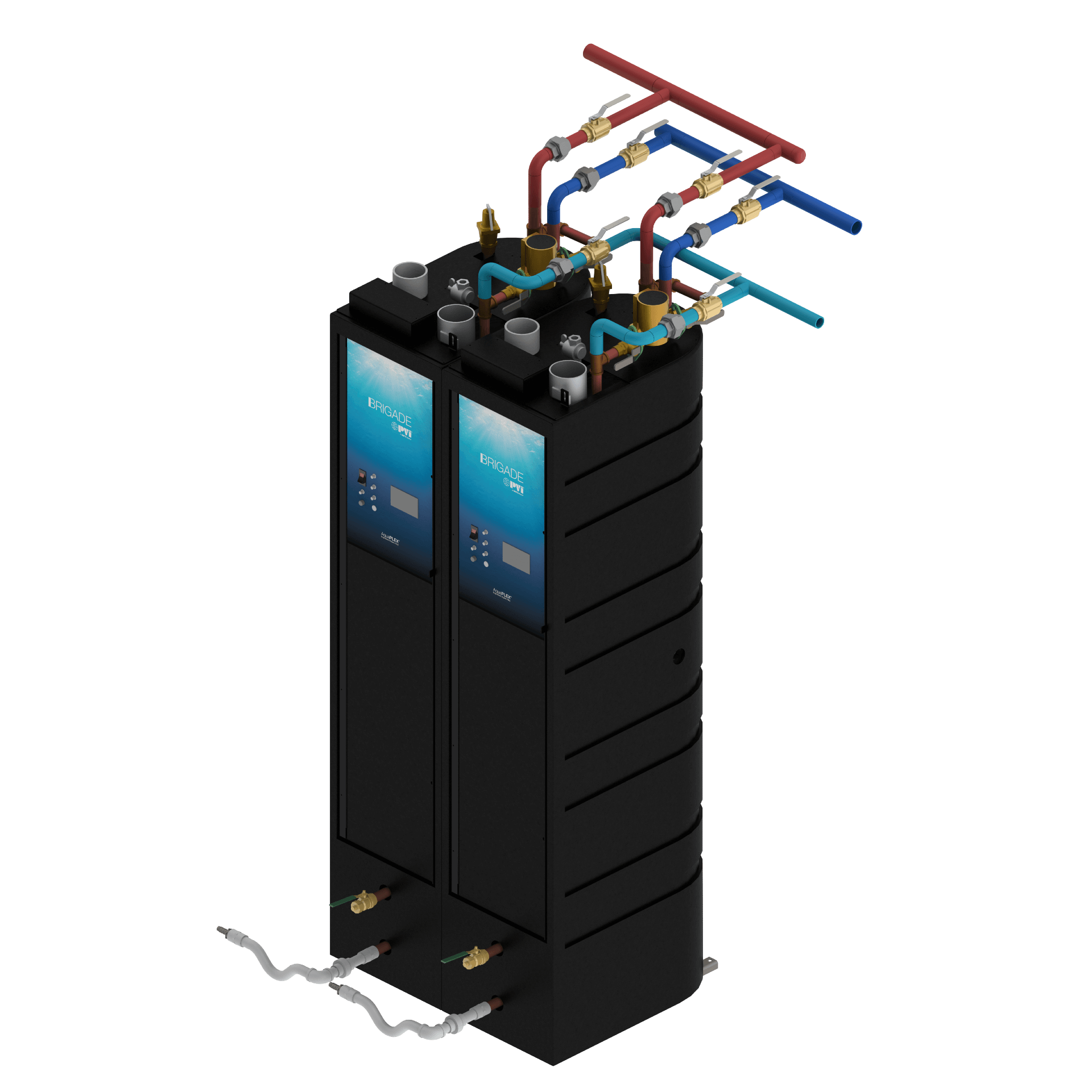 6 Full years of warranty protection with a free 1st year Brigade Limited Service Plan
Unmatched corrosion resistance for longer life
• All duplex stainless steel construction - AquaPLEX®
• Tank material is naturally corrosion resistant
• No tank linings needed and no anodes of any type required
Low operating costs
• Thermal efficiency up to 99%
• Extremely low standby losses
Easy user interface
• Touch screen electronic operating control with "plain language" settings and 15-event history
Lower cost of installation
• Vents through PVC or CPVC
• Low floor-space requirements. Fits through 36" doorways
Common size to replace existing heaters
• 199,000 BTU Input with 25 gallons of internal storage
• Smaller footprint than any other 199,000 BTU with 25 gallons storage!
Product longevity is the key to a strong ROI
This scenario assumes the replacement of a glass-lined water heater every four years with 3% annual inflation. Operating costs of comparative condensing water heaters are assumed to be the same.
2